LG Digital Signage Display Solutions
LG's standard displays are optimized for different markets to meet diverse customer needs.
Take advantage of LG Digital Signage to increase the power and reach of your brand.
Move your business to the next level with LG Digital Signage.
Contact Southampton Communications for advice and a quote at 02380 019 703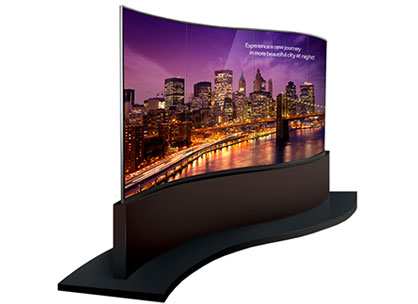 LG 65EE5PC
Stop them in their tracks, coming and going, with this cutting-edge 65-inch freestanding curved LG OLED Dual-View display. Its incredible picture quality and revolutionary pencil-thin design add artistic value to its display functionality. LG OLED delivers perfect black and a rich color spectrum that you must see to believe.
Why not speak to our Audio Visual team and they will help you select the product best suited to your needs.
Prefer to talk to someone? Give our expert audio visual team a call and they will be happy to answer any and all of your Digital Display related questions.
02380 019 703